Panoramic pool
At your disposal, you will find a fantastic swimming pool from which you can gaze at the valley below: a unique and breathtaking view, from Assisi to Perugia, all just in front of your eyes.
Around the shimmering pool, you will find a vast sunning area equipped with every comfort: umbrellas, loungers and deck chairs.
The only sounds to reach your ears will be the sounds of nature, the wind blowing through the branches of the trees, the song of the wood's inhabitants.
Experience moments of pure relaxation..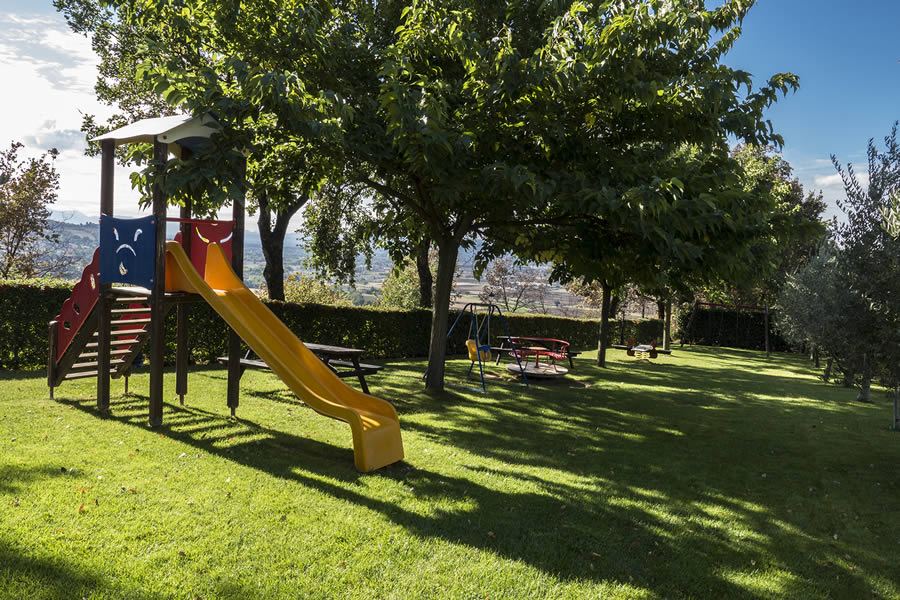 For Families
At the Agriturism Il Melograno, all members of the family will find the best way to spend their holiday. Mom and Dad can accompany their little ones on long, marked nature trails that cross the entire farm. Even children, together with their parents, will enjoy moments of fun and relaxation at our pool where they will find a corner dedicated to the smallest of the little ones in a pool with a depth of 50 cm. During the day, the little ones can happily play and cavort in the green area of the playground. Your 4-legged friends are also welcome.
The Agriturism Il Melograno is an oasis for the entire family!!!!!!