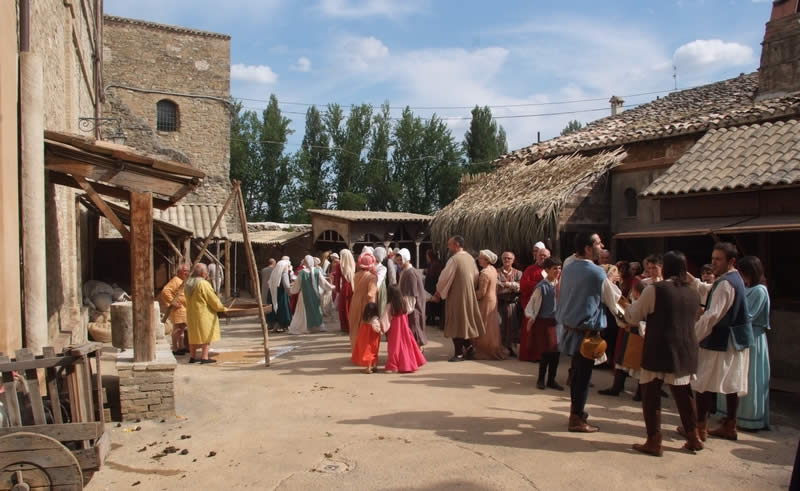 Il Mercato delle Gaite (Market of the Gaite)
The Mercato delle Gaite draws inspiration from the ancient division of Bevagna (PG) into four districts named Gaite. The administrative organization of the city was based on these in medieval times. The purpose of the event is to reconstruct, with the greatest historical relevance and abundance of detail, the daily life of the inhabitants of Bevagna in the period between 1250 and 1350.
For ten days at the end of June, Bevagna dives into its distant past: the old workshops of medieval crafts reopen their doors and go back into business, and the streets are crowded with bevanati who, wearing costumes from medieval times, live the everyday life of their ancestors: eating, working, playing, just as they used to do.
Today, as in the past, the city is divided into four gaite, but today, they each rival the other in an attempt to give a historically faithful interpretation of the roles they played in the Middle Ages.
---
Visit the official website