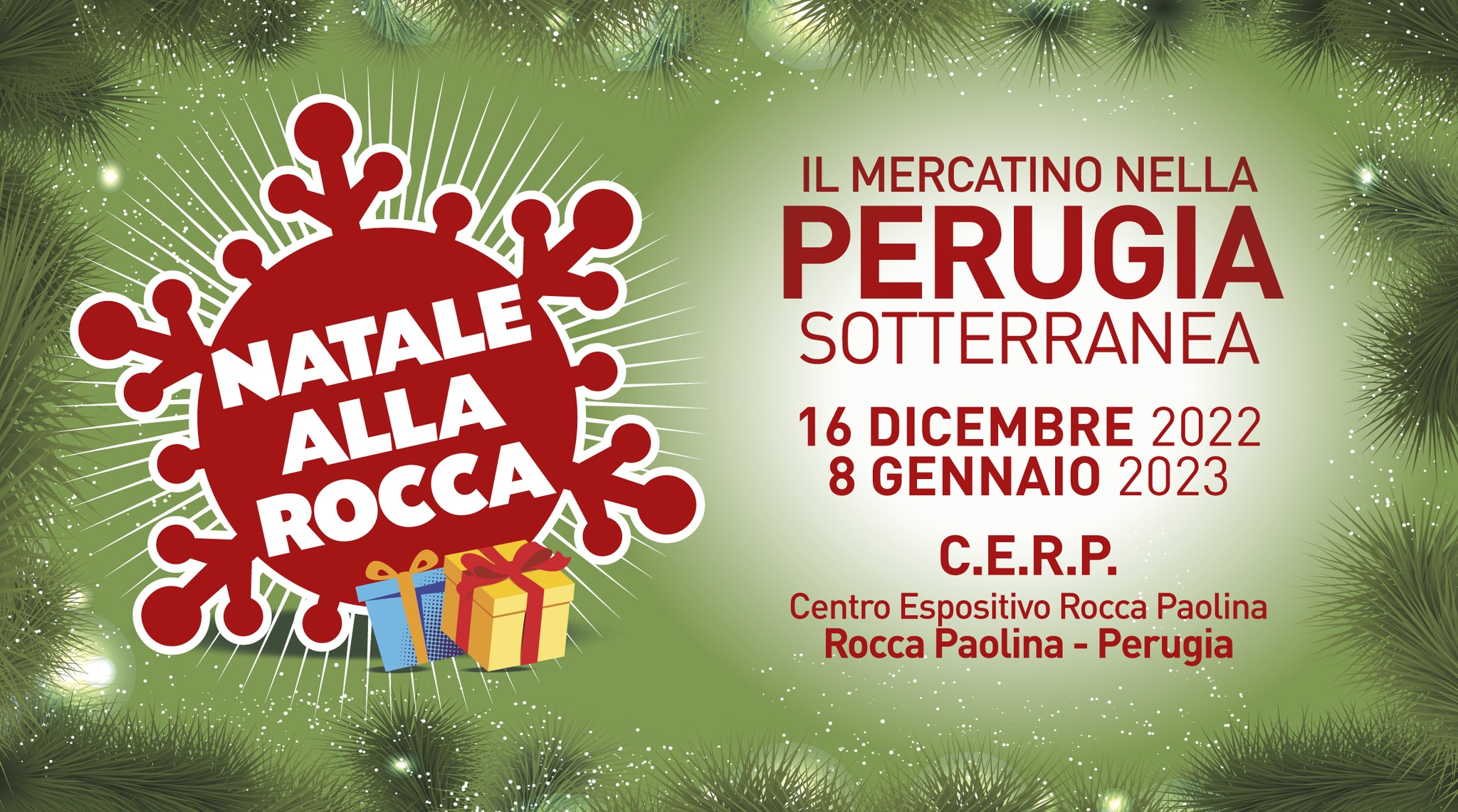 16th December 2022 - 8th January 2023
Christmas at the Rocca Paolina Fortress
TimesUnexpected and surprising, the Christmas market at Rocca Polina Fortress has been held for more than twenty years inside the fortress dating back to 1500, along the ancient streets and medieval streets of Perugia underground.
It welcomes selected exhibitors from all over Italy with the best quality artisan productions, art crafts, creativity, experimentation and recycling.
Considered one of the most evocative Christmas's markets in Italy, it represents a unique event: in the "labyrinth" of the ancient medieval streets the lights guide the visitor through the colors, the perfumes of the gastronomic productions, the knowledge of the artisan traditions, the story that animates and lights up the alleys of Perugia underground.
Free Entry
---
Visit the official website
The Christmas Tree of Gubbio, the biggest Christmas Tree in the world
Since 1981, a group of volunteers has been setting up the tree that has become known, and rightfully so, as the Largest Christmas Tree in the world according to the Guinness Book of Records: it is a project for which only in the most genuine of volunteer spirit, that it has been able to have continuity in time.
The figure of a huge Christmas tree is achieved by wisely placing on the wild slopes of Monte Ingino, behind the beautiful medieval town of Gubbio, light fixtures of various kinds and colors, which draw a very special and unique color effect: it spreads out, with a base of 450 meters, to over 750 meters (a little less than thirty football fields) concealing its roots in the walls of the medieval town and arriving with its big star up to the Basilica of the patron saint, St. Ubaldo, on top of the mountain.
The Frecce Tricolori riders will be the exceptional testimonials of the 2018 edition of the biggest Christmas tree in the world
---
Visit the official website